The stone in the urinary tract is a very common disease. It is estimated that between 10 and 12 percent of the population suffers some episode of the disease throughout his life and seeks kidney stone treatment in Noida, Greater Noida, Ghaziabad. It is more common in men and predominates in people with sedentary occupations or habits or in people with great exposure to heat (bakers, stokers, etc.).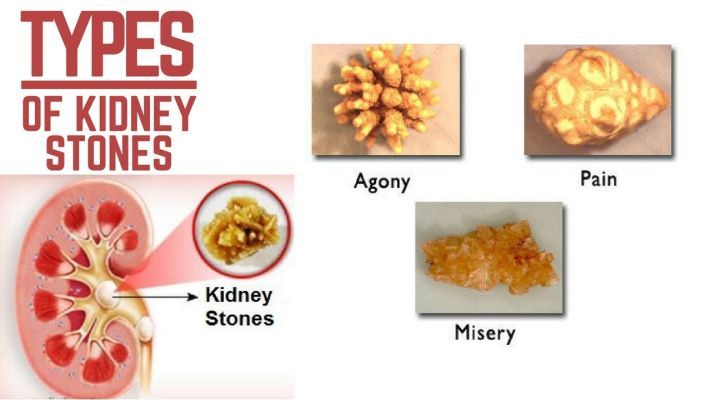 The primary goal of kidney stone treatment in Ghaziabad, Vaishali is to relieve pain and inhibit the formation of new kidney stones. Pain relief can be achieved by analgesics and spasmolytics; nausea and vomiting, by the administration of metoclopramide.
ARE THE SYMPTOMS OF THE PRESENCE OF KIDNEY STONES?
The presentation of symptoms depends upon the location, size, and shape of the stone. Many times they are symptom-free. They are called silent stones. Common symptoms are as follows:
Sudden, severe pain- starting in the flanks and moving towards groins. Typically, described as ureteric colic and loin to groin pain
Nausea and Vomiting.
Blood in Urine.
Increased Urinary frequency.
Burning sensation on passing urine.
Infection in Urine.
WHO HAS A GREATER TENDENCY TOWARDS KIDNEY STONES?
People who tend to form stones have certain factors in common.
Those who stay in the hot environmental condition, such as a tropical area.
Positive family history of the stone disease in first blood relation.
Decreases fluid intake, which reduces urine output, and forms supersaturated urine.
WHAT CAUSES STONE FORMATION?
Medical science has advanced considerably, particularly in the last decade. These advances have greatly improved our understanding of the course of the stone disease and the management of this ailment has undergone revolutionary changes. This knowledge has further been helpful in the prevention and kidney stone treatment in Greater Noida.
Various factors play a role in the formation of kidney stones in a susceptible individual. These factors are diet, water intake, urinary output, climate, occupation, heredity, radical, and family background.
Diet – Ingestion of excessive amounts of calcium, oxalates, purines (uric acid), phosphates, and other elements often results in excessive excretion of these components in the urine. The stone formation can be precipitated by a high intake of calcium in the form of milk, ice creams, cheese, chocolates, cocoa, calcium-containing drugs, or vitamin D.
Water Intake and Urinary Output – It has been well established that increased water intake and increased urinary output decrease the incidence of urinary stones in patients predisposed to the disease.
Climate – High environmental temperature increases sweating, which may result in an increased concentration of urine. This hyper-concentration may contribute to stone formation.
Occupation – The stone disease is more likely to be found in individuals with a sedentary occupation like professionals and managerial class rather than unskilled and partly skilled laborers.
Genetic Disorders – Like Gout, Cystinuria, primary Oxaluria, metabolic disorders like a bowl, endocrine and kidney problems that increase blood and urine calcium, and oxalates can promote the tendency for stone formation. Other rarer conditions like rickets, hyperparathyroidism, and demineralization of bone may lead to stone formation.
Obstruction and Infection – Due to stricture or enlarged prostate may cause stagnation of urine leading to stone formation. Chronic infection in the kidney may also allow stone formation around the debris in the urine.
In stone belts, where the disease is endemic, it is the hot dry climate and the high content of calcium in the hard water and in the food grown in the soil that leads to stone formation.
In areas where this disease is not endemic, in most cases, no cause can be detected and it may be the tendency of the kidneys in the individual to form urine of high calcium or urate content. In some, it may be due to a period of negligence in the intake of adequate fluids worsened by excessive sweating.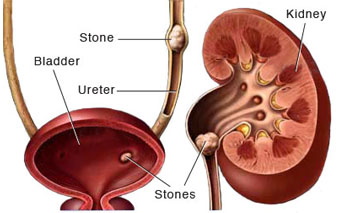 WHY DO STONES FORM?
Stones form due to many reasons.
Common causes of stone formation are:
Supersaturation of urine decreases intakes of water and or hot environmental conditions where there is loss of body fluid in the atmosphere by perspiration, and in breathing.
Urine infection where crystals deposit themselves on and around the infection-causing organism and the stone grows over the period in the supersaturated urine.
Diet rich in oxalates, Uric acid, can increase the incidence of stone formation.
Functional or structural obstruction of the urinary system can precipitate stone formation. Like Pelviureteric junction obstruction, Ectopic kidney, Horseshoe kidney.
DOES WATER HELP IN FLUSHING OUT THE STONES?
Yes. Water helps in flushing out the stones. But fortunately, not all stones, stones which are in the size range of 3-6 mm can be passed out with the increased intake of water.
WHAT SHOULD I DO IF I HAVE PASSED A STONE IN URINE?
If you find a stone, bring it to your urologist in Noida for analysis. The type of stone you have will determine the diet and prevention program your doctor recommends. You may need additional tests and X-rays in the future to ensure that new stones do not form.
I HAVE STONE BUT I DON'T HAVE ANY SYMPTOMS SHOULD I UNDERGO TREATMENT?
Knowing the fact that you are harboring the stone you should not ignore that. You should go for a checkup for the stone size every 6 months and should notice an increase in the size of the stone. An increase in size is an indication that stones need some intervention.
There is a high chance of a repeated urinary tract infection because of the stone. Above all symptomatic obstructing stones can lead to kidney failure.
IS ESWL A SAFE OPTION FOR KIDNEY STONE TREATMENT IN NOIDA?
ESWL is an absolutely safe procedure in almost all cases.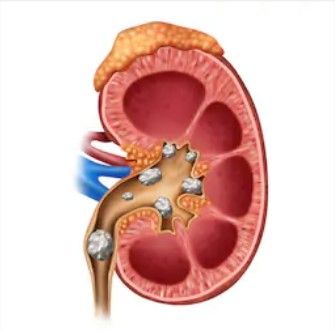 WILL THERE BE PAIN AFTER THE PROCEDURE?
There may be dull aching pain in the site of treatment after the procedure for a few hrs. Further, there will be colic pain due to the passage of stone particles. This normally responds to the medication.
IS THERE ANY DAMAGE TO THE KIDNEY OR OTHER ORGANS DURING LITHOTRIPSY?
There is no damage to the other organs as the shock waves are effective on the targeted point at the junction of solid and liquid, which is stone and urine respectively.
IS THE TREATMENT POSSIBLE IN PATIENTS WITH CHRONIC DISEASES?
Lithotripsy is safest for kidney stone treatment in Ghaziabad with chronic diseases, such as Diabetes, Blood Pressure, Heart Disease, or Renal Failure, as it is a totally non-invasive procedure. However, one should keep these diseases under control when treating with Lithotripsy.
HOW CAN I PREVENT URETERAL STONES?
A good first step for prevention is to drink more liquids – water is the best. If you tend to form stones, you should try to drink enough liquids throughout the day to produce at least two liters of urine every 24 hours period. People who form calcium stones used to be told to avoid dairy products and other foods with the high calcium content.
However, recent studies have shown that foods high in calcium, including dairy foods, help prevent calcium stones. Taking calcium in pill form, however, may increase the risk of developing stones. Women taking vitamin D and calcium pills in the postmenopausal period to prevent osteoporosis, especially with a family history of stones, need to be careful.
MY STONE HAS NOT PASSED DO I NEED SURGERY?
In general, you require surgical kidney stone treatment in Vaishali, Ghaziabad if your stones are large enough to obstruct urine flow, if they are potentially harmful to your kidneys or if they are causing symptoms for which medication does not help.
WILL MY CHILDREN GET STONES BECAUSE I HAVE THEM?
Any person with a family history of stones may be at higher risk. Stone disease in a first-degree relative, such as a parent or sibling, can dramatically increase the probability for you. In addition, more than 70 percent of people with certain rare hereditary disorders are prone to the problem. Those conditions include cystinuria, an excess of the amino acid, cystine, that does not dissolve in urine and instead forms stones of cystine; and primary hyperoxaluria, excess production of the compound oxalate, which also does not dissolve in urine, forming stones of oxalate and calcium.
ARE GALLSTONES AND URETERAL STONES RELATED?
No there is no known link. They are formed in different areas of the body. Also, if you have a gallstone, you are not necessarily more likely to develop kidney stones.
Conclusion
The kidney stone treatment in Noida, Greater Noida has undergone significant changes over the last decade. The endo-urologist has a large armamentarium of treatment options. The advent of ESWL, along with improvements in fiberoptic technology and video equipment has virtually eliminated the need for open stone surgery.
In an era of minimally invasive surgery, the use of ureteroscopy, Lithotripsy, and Percutaneous procedures have expanded the use of endoscopic management of renal stones. Continued progress in Lithotripsy technology, advances in endoscopic techniques and refinements in medical management will improve our ability to choose the appropriate kidney stone treatment in Greater Noida in an era of cost confinement.